well i was at the local supermarket the other day, and something caught my eye. It was labeled as a 4 inch cypress, $4.99 (Us dollars). even though it was from a supermarket, and probably not the best quality, i coudl'nt pass it up for such a small amount of money. I'm not sure if it is actually a cypress, and if it is, i have no idea what kind. It has an "evergreen" scent. (i can't really describe it, it's almost mint-like). I think this coudl ahve potensial as a bonsai, but needs a lot of work, and I'm asking for opinions of suitability (if that's a word), and ideas on shaping, and even help with identification. I took lots of pictures, as shown below.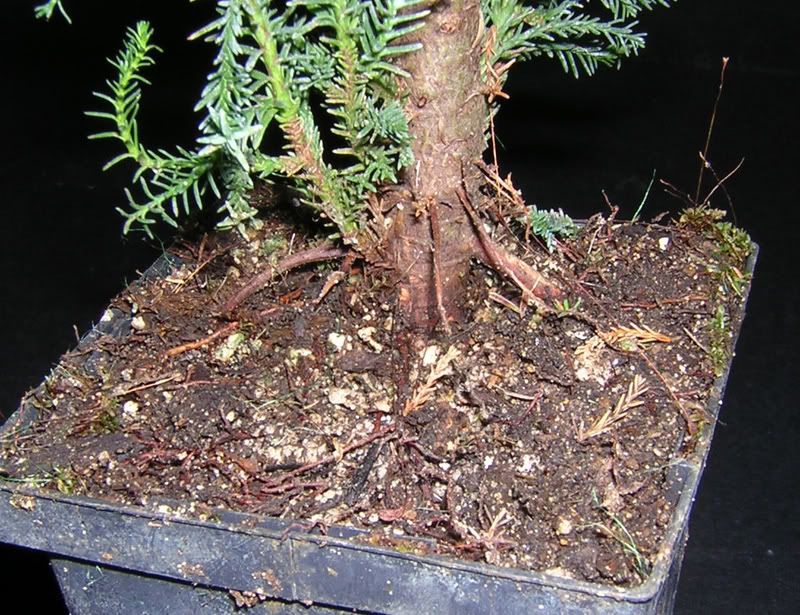 First, these are the surface roots, or nebari. IMO, they are nice, and probably some of the better ones from the tress i had to select from. also, at the top of the pic, you can see a close up of the needles.
This is the whole tree, about 15 inches tall, and 7 inches wide.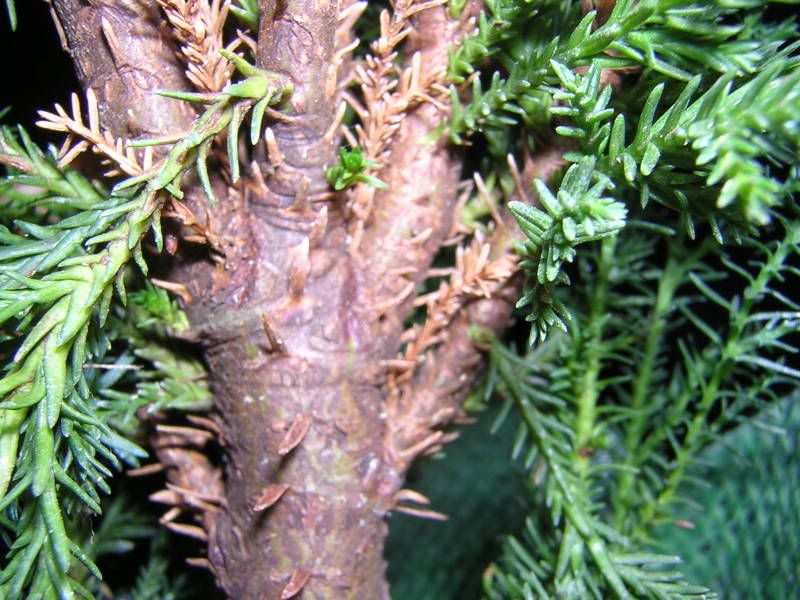 this is the apex of the tree, where the main trunk splits into about 4 or 5 "sub-trunks". It is about 3 and a half inches from the base.
another angle of the apex
Any comments/ideas are greatly appreciated