Is Another Man's Treasure!
Look what my neighbor was throwing out! I was walking the dogs around the block when I saw my neighbor doing some landscaping work. He had a few junipers that he had just pulled out and they were laying on the driveway. He was ready to throw them out. I asked if I could have them and he said, "Take'm." He gave me a bag with some water in it to keep the roots wet and I rushed home and potted them up.
Tree #1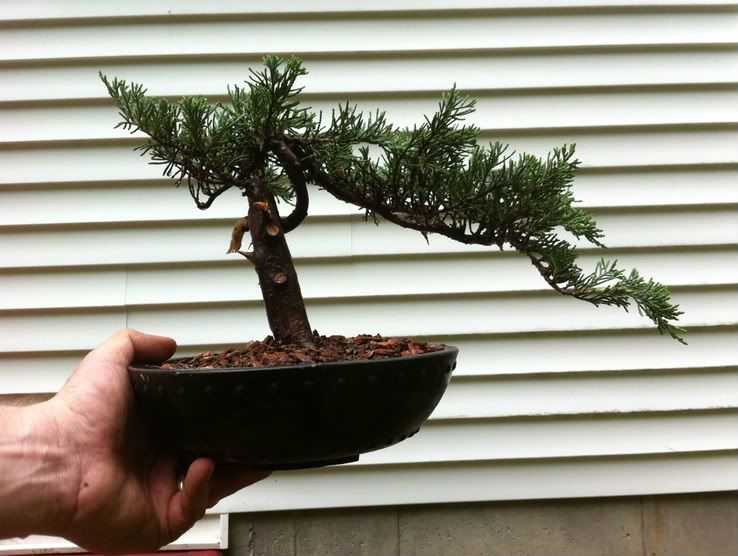 Tree #2, Actually a combination of two plants. They are long and stringy. Not the prettiest thing to look at, but they may fill out. If not, into the compost heap they go!