This is my Italian Cypress forest.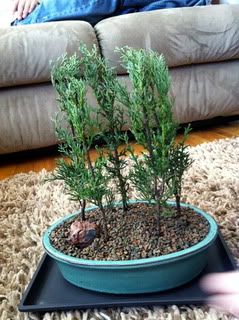 Here's my Midnight Ficus.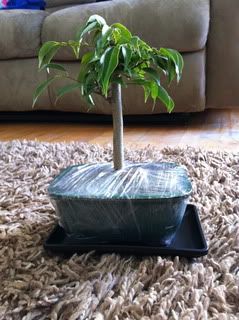 I'm slightly disappointed in the Ficus as the picture on the website I ordered it from showed a petite tree in a shallow round pot and the one I received just doesn't look much like it. Oh well still a cute little tree. My question is both the trees have gravel over the dirt. I honestly don't know what's even under it as I haven't messed with them yet. So should I remove the gravel? I got some moss spores that I planted in my other bonsai's and I would like to plant some in these but it's not possible with the rocks.
This is a Chinese Elm my husband got for our 3yr old daughter (so pretty much my tree as far as caring for it lol)
and this is my Pomegranate tree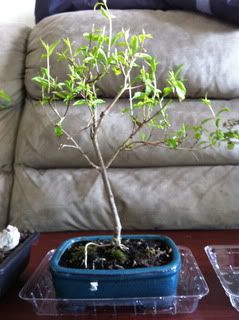 So after looking at these trees if anyone has any comments, suggestions, thoughts, anything let me know, it's much appreciated. Thanks