We also found what I thought would be a good specimen of boxwood today.(local nursery stock)
As we brought it home, raw and untrimmed.
After some trim...yes the trunk is at 2.5-3" in width, depending upon agle.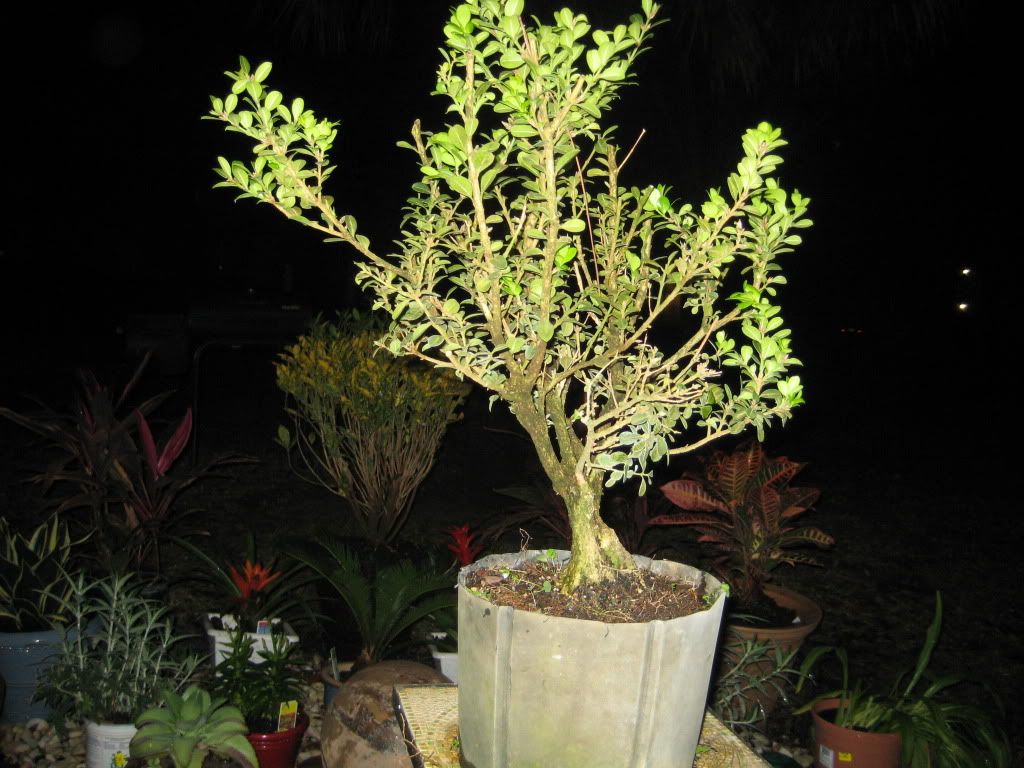 the trunk at various angles.
I like this as a possible front of the trunk
Although it is tough to choose the final angle of view yet.
I will do more trimming and let the plant speak to me...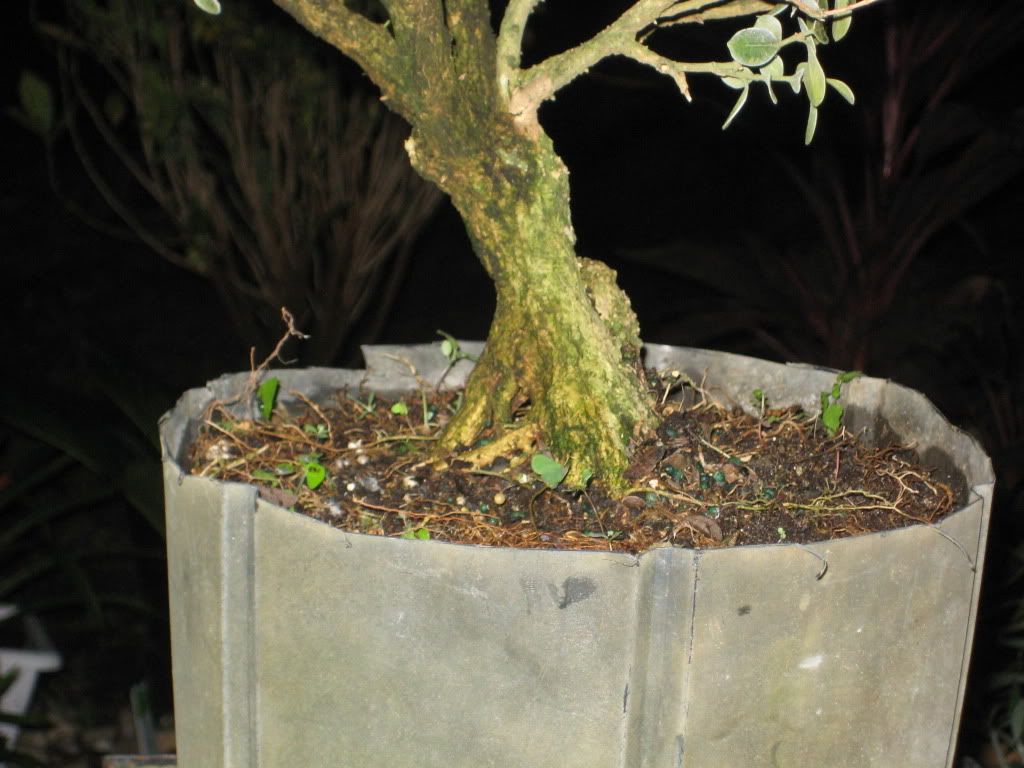 Comments and suggestions welcome.