Hello to all,
As stated I'm pretty well new to this whole thing. I've read up on several forums and I've really come to appreciate the advice and people that belong to this forum. I recently received a Chinese Juniper(feel free to correct me if I'm wrong) and a ficus nerifolia (which I'm not sure if it's really that, said it when I bought it). They we're both nursery plants and the juniper was repotted late december and ficus was last week. Soil wise they should be ok, I had a very good conversation with the bonsai expert at the nursery and pick up different soil for each. I water about every 2-3 days when soil seems to be getting dry and I mist about 2-3times.
As for the Juniper:(Watered today)
After some reading I've realized it may have not been a great time to do this. So I really need some advice at least on the juniper. Should I place it outside against the house? Should I keep it inside against the window as I have been? Or Any other suggestions? Also wondering for style suggestions. I like the look of the tree now but I'm open to ideas as well.
As for the Ficus Nerifolia:(watered 2 days ago)
I got it home and I think fairly stable from greenhouse. It wasn't dropping leaves or turning yellow. I set up a light with a grow bulb. Sadly I think I had it too close for this past week cause the plant started to have a yellowish tone. It was about a foot away from the light at that point, now it is 2 feet and 6 inchs. Hopefully it will work better and cause less stress on plant. Also doesn't help that my cat managed to attack it. So any suggestions to help my plant recover would be much appreciated. As well unlike the juniper I have no idea where I want to take this plant. I loved the leaves and trunk, plus it had some neat roots surfacing so I felt like taking it home.
Thanks for your time,
Joe
Pics:
Juniper & Ficus: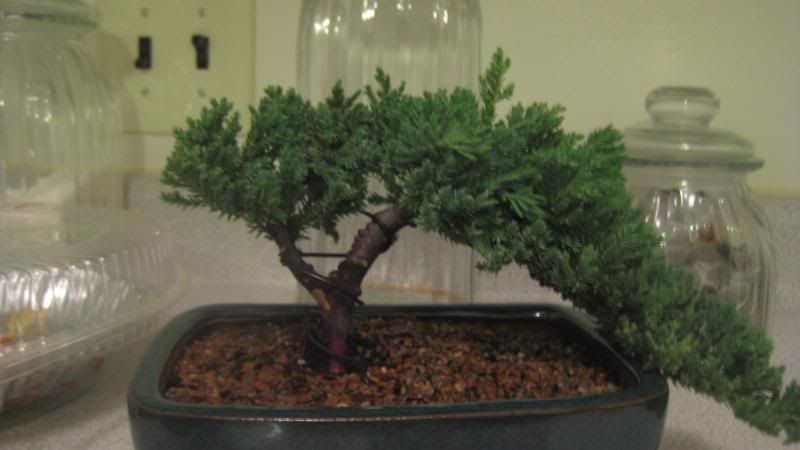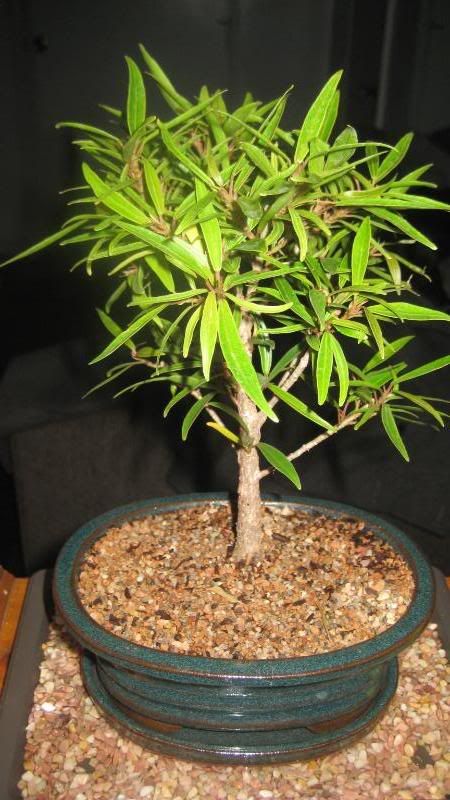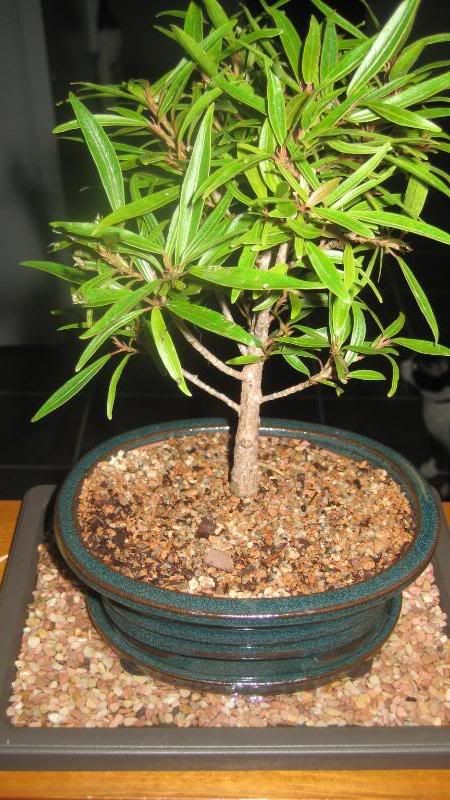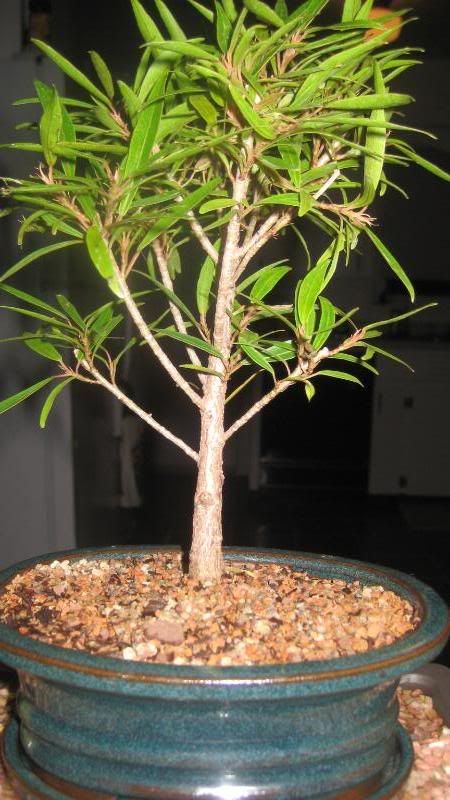 Set up for them as of 1-17