My friend Rich told me he had a bonsai tree he bought at Walmart a few years ago. It had died back and then he put it outside during the last summer and it came back to life. He brought it back inside and had it on his kitchen windowsill. He asked if I would look at it. Of course, I said I'd be glad to. Getting to work on a tree is always a good time.
I stopped by Sanctuary Bonsai on the way home to get some bonsai soil and have Todd look at the tree. He game me a few tips on how to trim the tree and what mixture of soil to use.
The tree had the glued on surface stones which I had to use a chisel and light mallet to split up and remove. There was one rotted loop of trunk which I removed before to took the first picture below. (Wish I had a picture with it.) The soil was very wet and smelled bad. I think it was being over-watered. I used a root hook and picked off most of the soil and re-potted it back in the original plastic pot using 90% loam and 10% bonsai soil.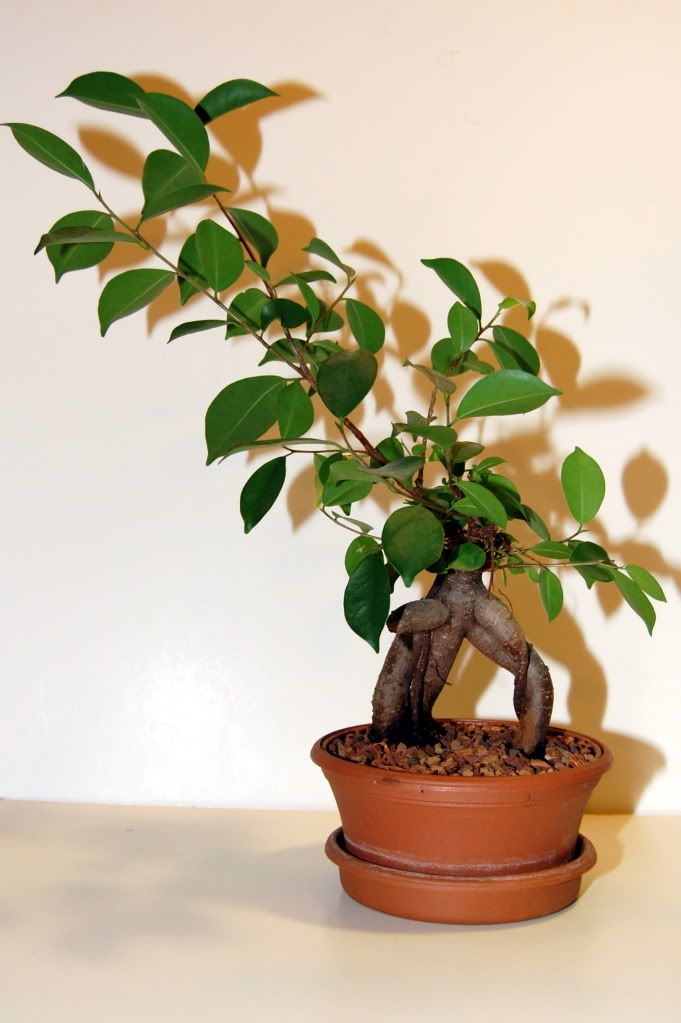 Once it was settled into the new pot, I started to trim it back. If it was my plant, I would have trimmed it back further, but I had to take into account that the plant was going back to a non-bonsai environment and the aesthetics of a minimalist tree might not be appreciated. (Have to consider the client.) I removed one phallic tuber that stuck straight out in what I considered the front. I then put cut paste on the wound.
Overall, I'm happy with the outcome.
Front: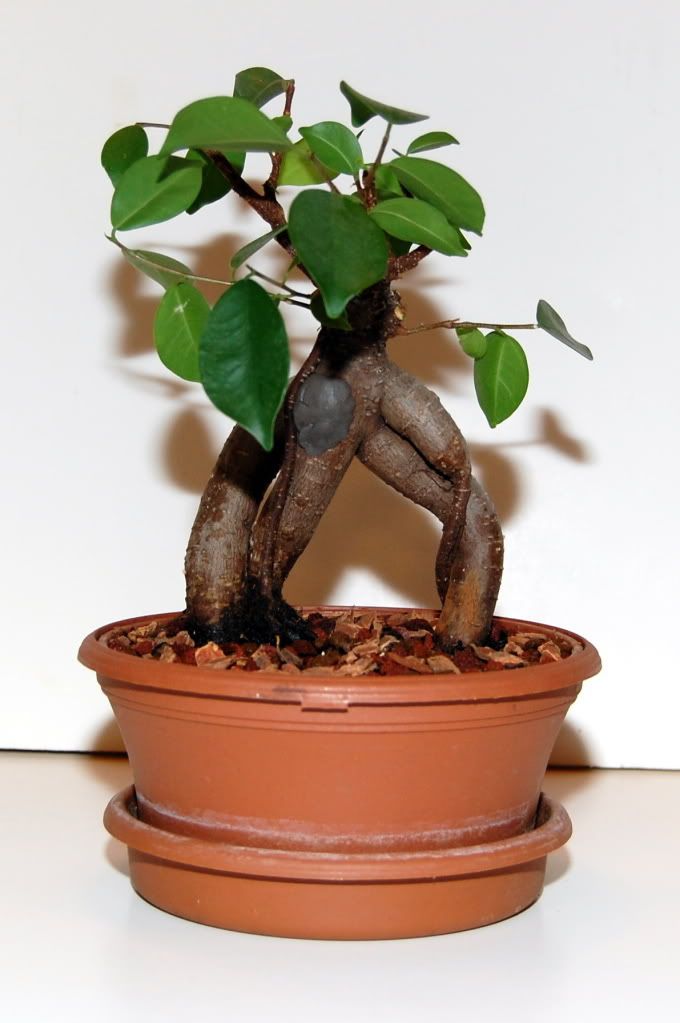 Back: