Baby Jade when received in November 08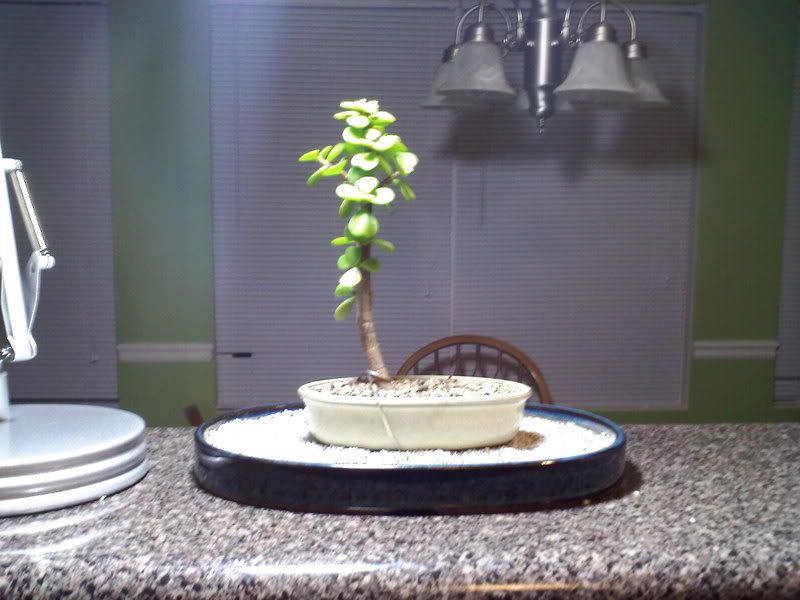 Baby Jade (now) growing wild and happy.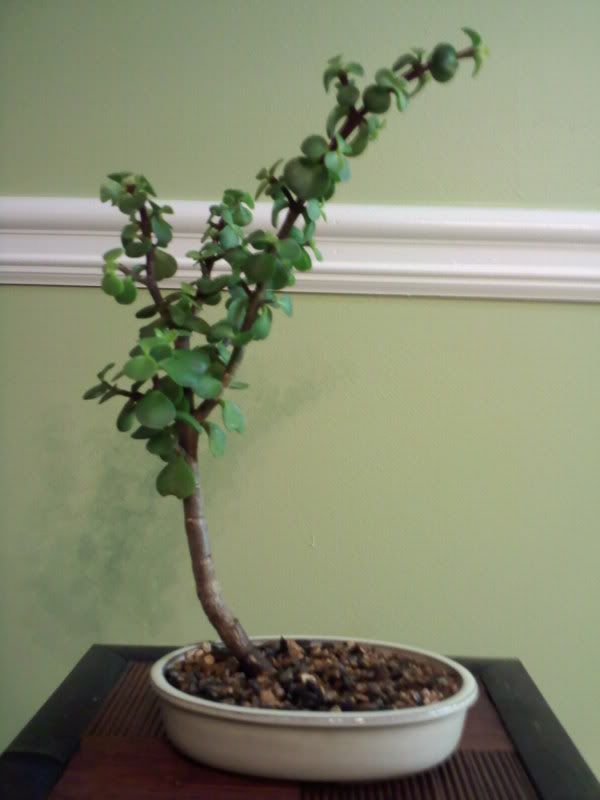 Fukien tea. Bought Nov 08.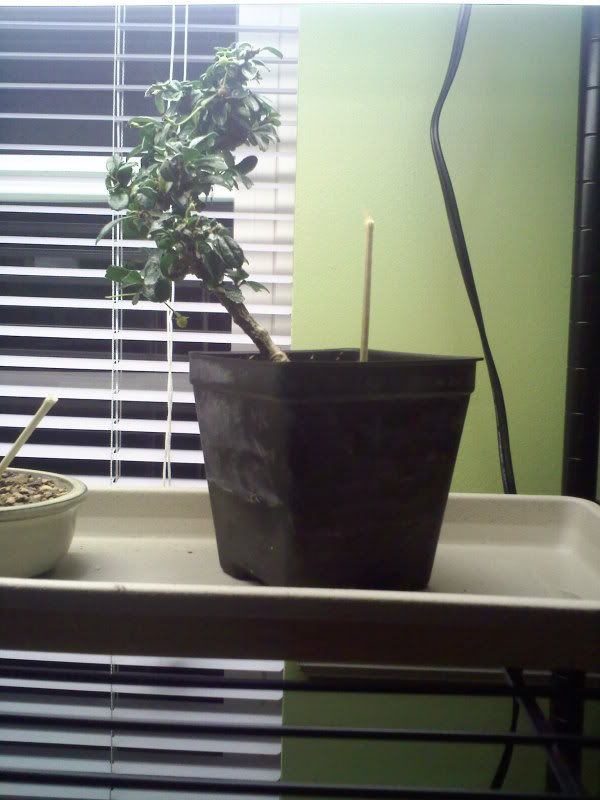 Fukien tea re-pot. Dec 08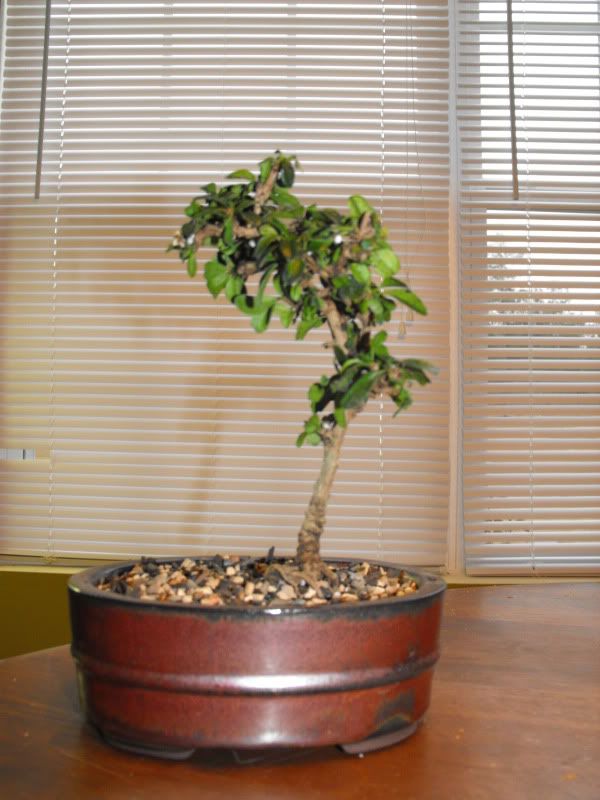 Fukien tea (today). Lost all leaves after re-pot. Came back on two branches and created a sacrificial.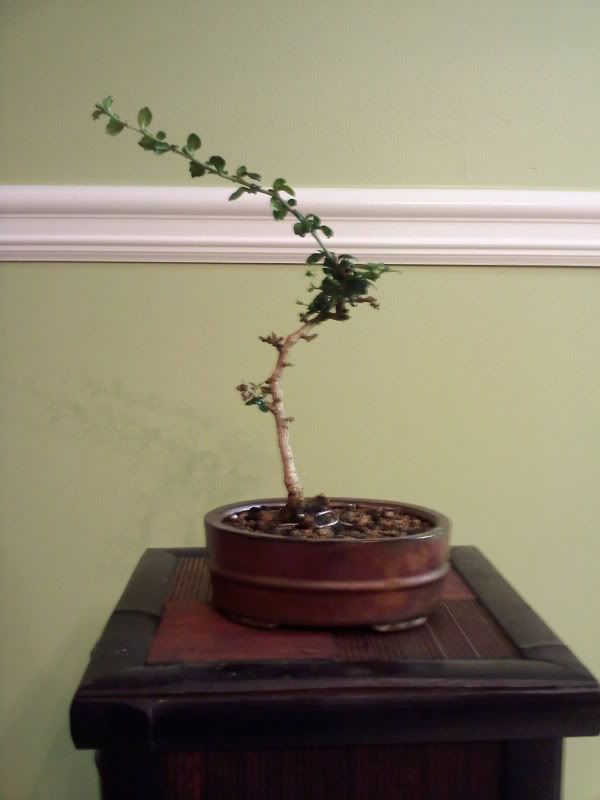 J Maple seedlings (today!)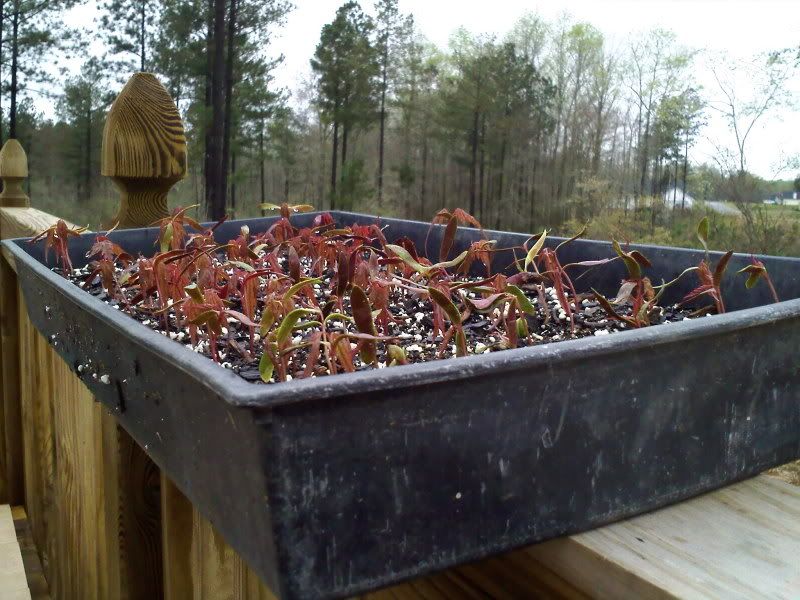 J Maple seedlings close up.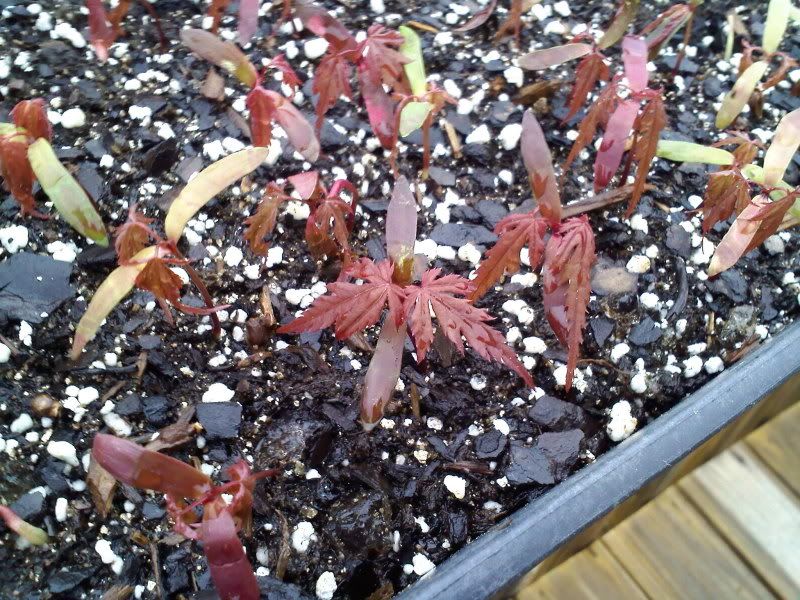 Trident maple after planting.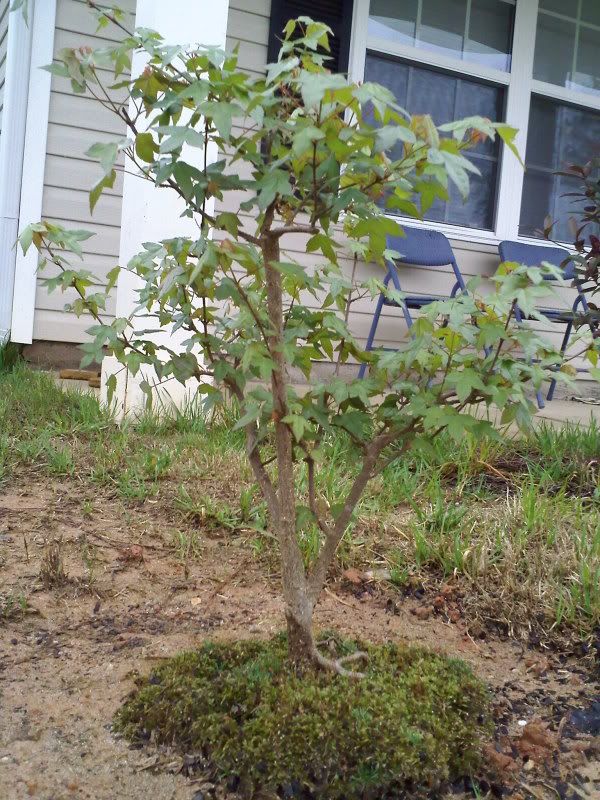 Whataya think?
Cuda