Ok, so I just pruned and wired my Juniper. Nothing fancy.
Before Aug 08.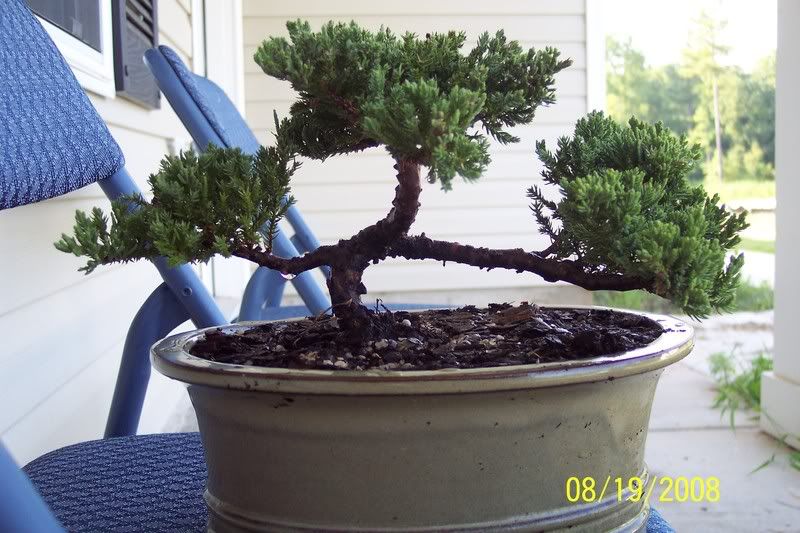 After Dec 1st 08.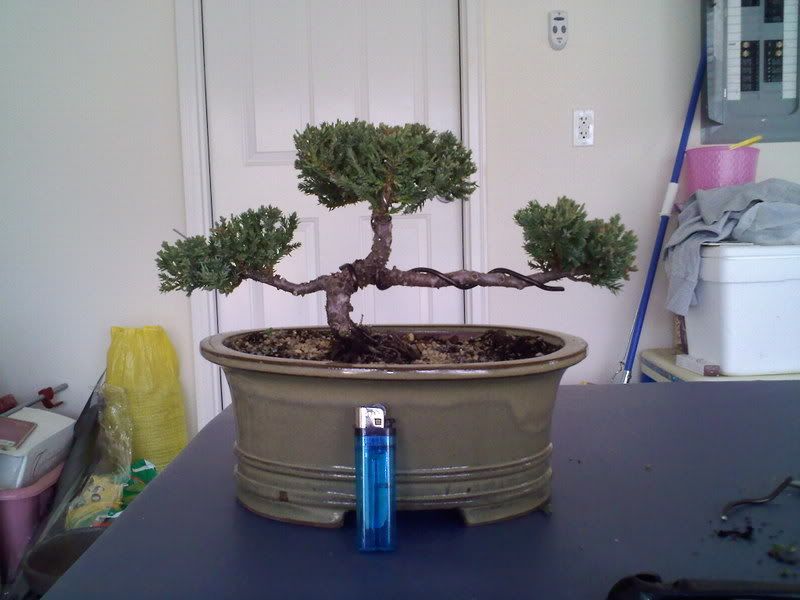 As you can see, I wired the right side branch to straighten it out a bit and removed two limbs from the right side foliage pad using my new concave cutters.

Also wired a small branch in the top foliage pad in the front. Then wired a small branch on the left pad to bring it into the pad and not sticking straight out the left side.
I know this is a little after the fact but should I do anything with the wounds I created with the cutters? Elmer's glue?
Cuda