Oh, oh! I'm growing some Purple Podded Pole Beans from kitchengardenseeds.com and they are GORGEOUS! Worthy of a trellis -- I guarantee. It has mahogany purple stems and dark green leaves, clear pink flowers (that hummingbirds love) and pink-tipped young green beans that turn the same rich mahogany purple color when ready to pick. The beans return to dark green color when cooked.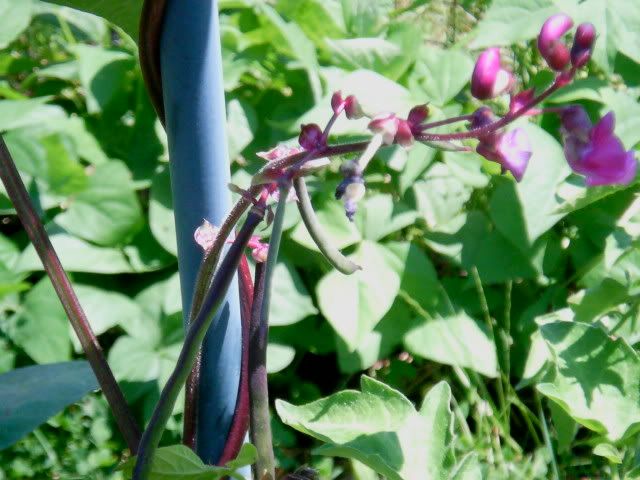 I have to get a photo of the beans when they're ready to pick. It's hard to tell in these photos but they turn SOLID, satiny, mahogany purple. Had some today and they were delicious!
I second Jade Green as a good bush bean variety. Right now, with the lighter green of the Jade, Purple Pod, AND the Marvel of Venice pole bean (another good flavored beans with yellow Roma-type flat pods, white flowers) -- we're eating a wonderfully colorful bean mix almost every day. Even after cooking, we have the lighter green Jade, dark green with hints of purple Purple, and the yellow flat pod Venice. Yumm!